The "Rafter Series" is narrative work but it is an implied narrative. The characters in these paintings (or the abandoned rafts) tell a story and there is a communication going on there between the elements of the painting; the storm, the figures, the sharks, the monkeys, the snakes but we are not privy to that conversation...we are just witnessing it and the text is "muted".
American narrative artists have historically acknowledged their environment and the powerful natural forces that shaped and animated both the land and its inhabitants. These artists chose themes and images that reflected the human drama and the emotional trials of a population that benefitted from powerful rivers, fertile deltas, and a vast array of natural resources and struggled with devastating floods, hurricanes, tornadoes and droughts and the raft was a recurring image in those artist's works. George Caleb Bingham's Mississippi Raftsmen at Cards, John James Audubon's book, Early Settlers Along the Mississippi, Thomas Hart Benton's paintings of Jim and Huck on their raft is based, of course, on Mark Twain's The Adventures of Huckleberry Finn. Many other important Southern artist's works are set against these powerful environmental backdrops. My installations, artist's books, short stories and poems, photographs, sculptures, paintings and prints employ contemporary formats but my concerns and concepts fall clearly in line with those of my artistic predecessors.
         The raft is a simple means of conveyance, easily constructed and easy to steer. Loggers bundled large trees into rafts and floated them down the Mississippi river to port cities where they were disassembled and cut up for lumber. A raft can be a vessel and the cargo at the same time and that, of course, makes it a great metaphor for art. It is a great metaphor for our lives, as well. Our birth into this world is an individual experience as is our departing. We are carried along the flow of our lives like a raft in a river's current. We can steer a course but we can't return upstream. The raft is a confined space; a stage set for my mini-narratives. There is a dialogue between the images and shapes on the picture plane but the sound is muted. The powerful images are part of our collective consciousness and we must determine their meaning as we build our personal myth.
         Art is not "entertainment". All art contains some entertainment but all entertainment does not contain art. My artworks are experiences that can change as you grow. They are investments in your future.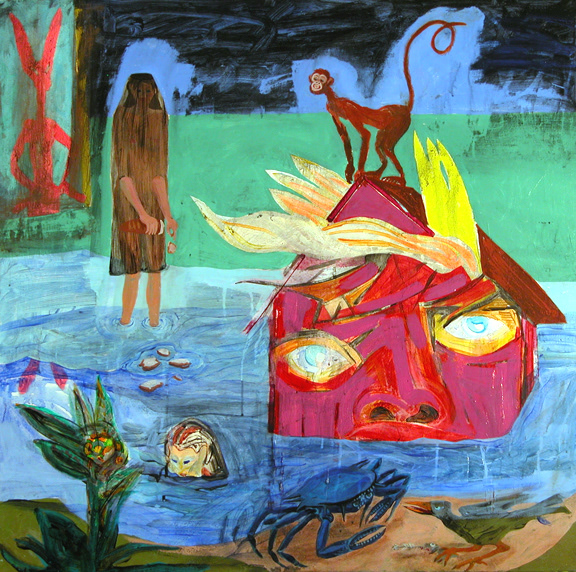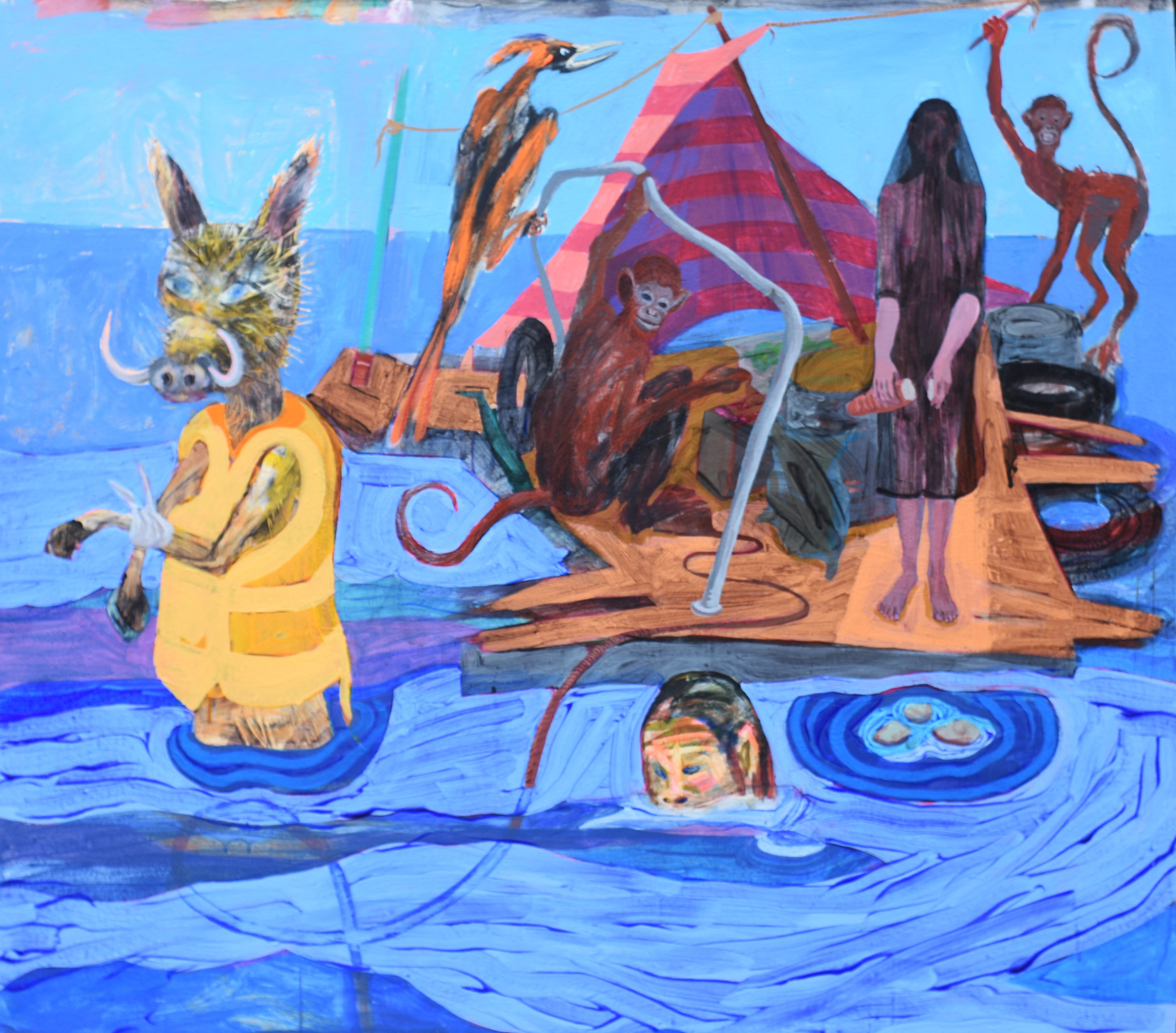 "Tusker" by Ke Francis | 46"x41" inches | Acrylic on Gallery Wrapped Canvas | c.2010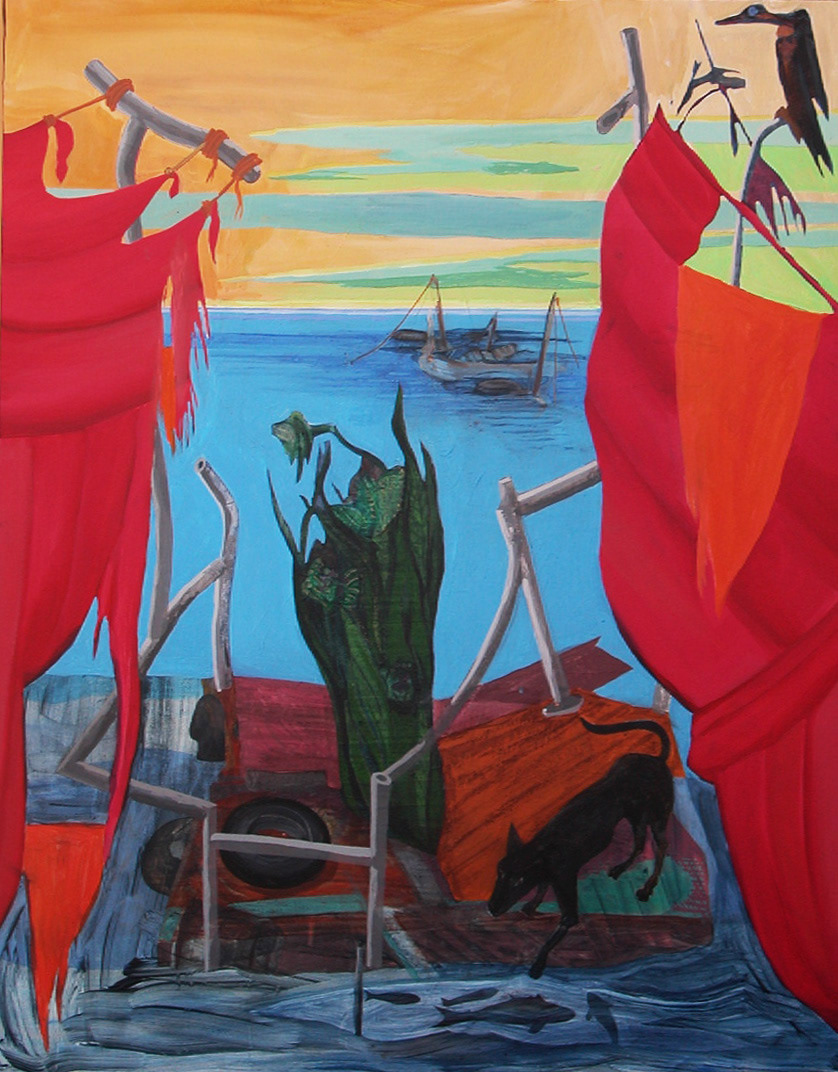 "Two Rafts and Plant" by Ke Francis | 18"x24" inches | Acrylic on Gallery Wrapped Canvas | c.2016
"Three Legged Pig and Buzzard" by Ke Francis | 30"x40" inches | Acrylic on Gallery Wrapped Canvas | c.2016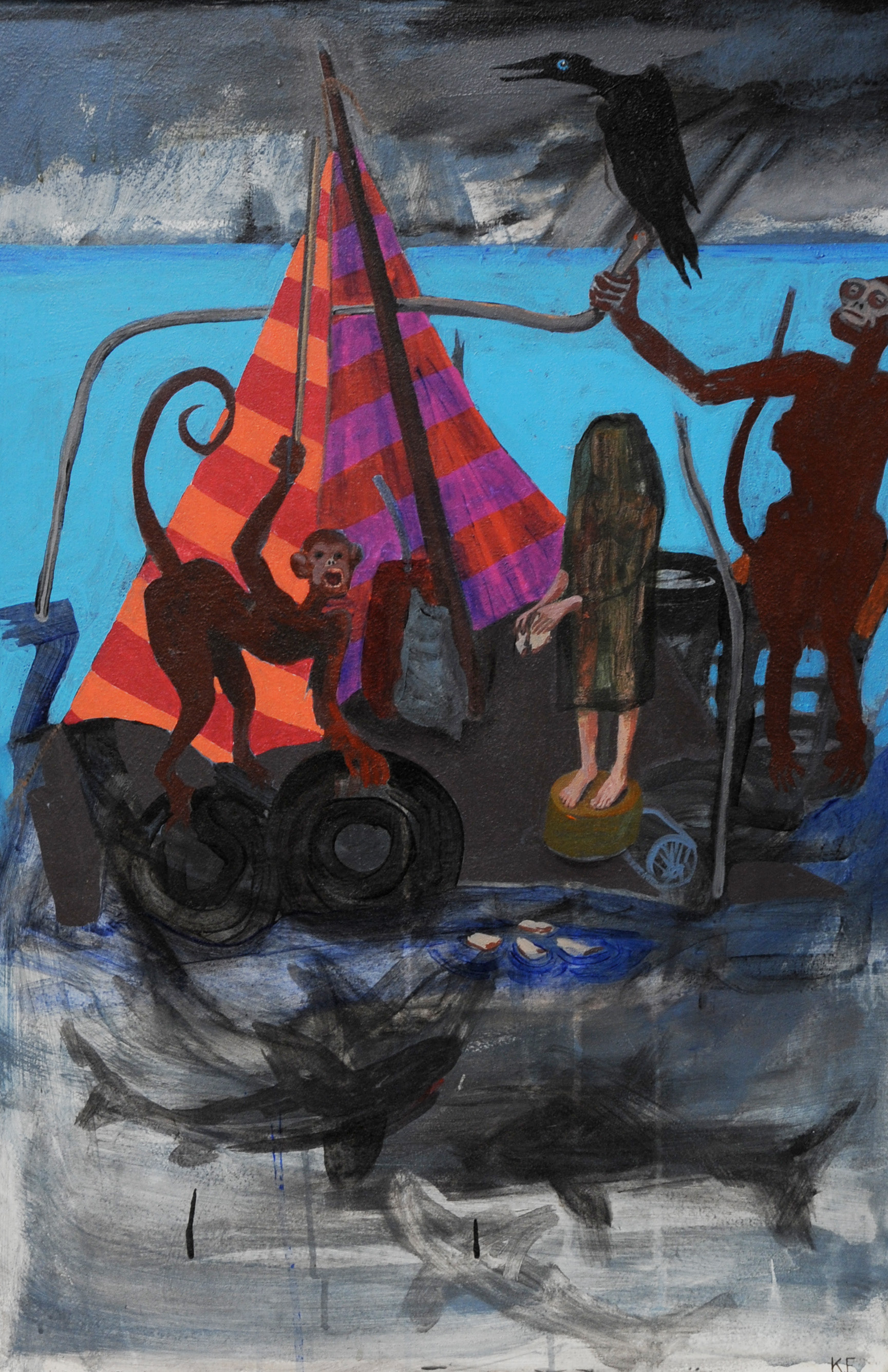 "Bread on the Water" by Ke Francis | Acrylic on Gallery Wrapped Canvas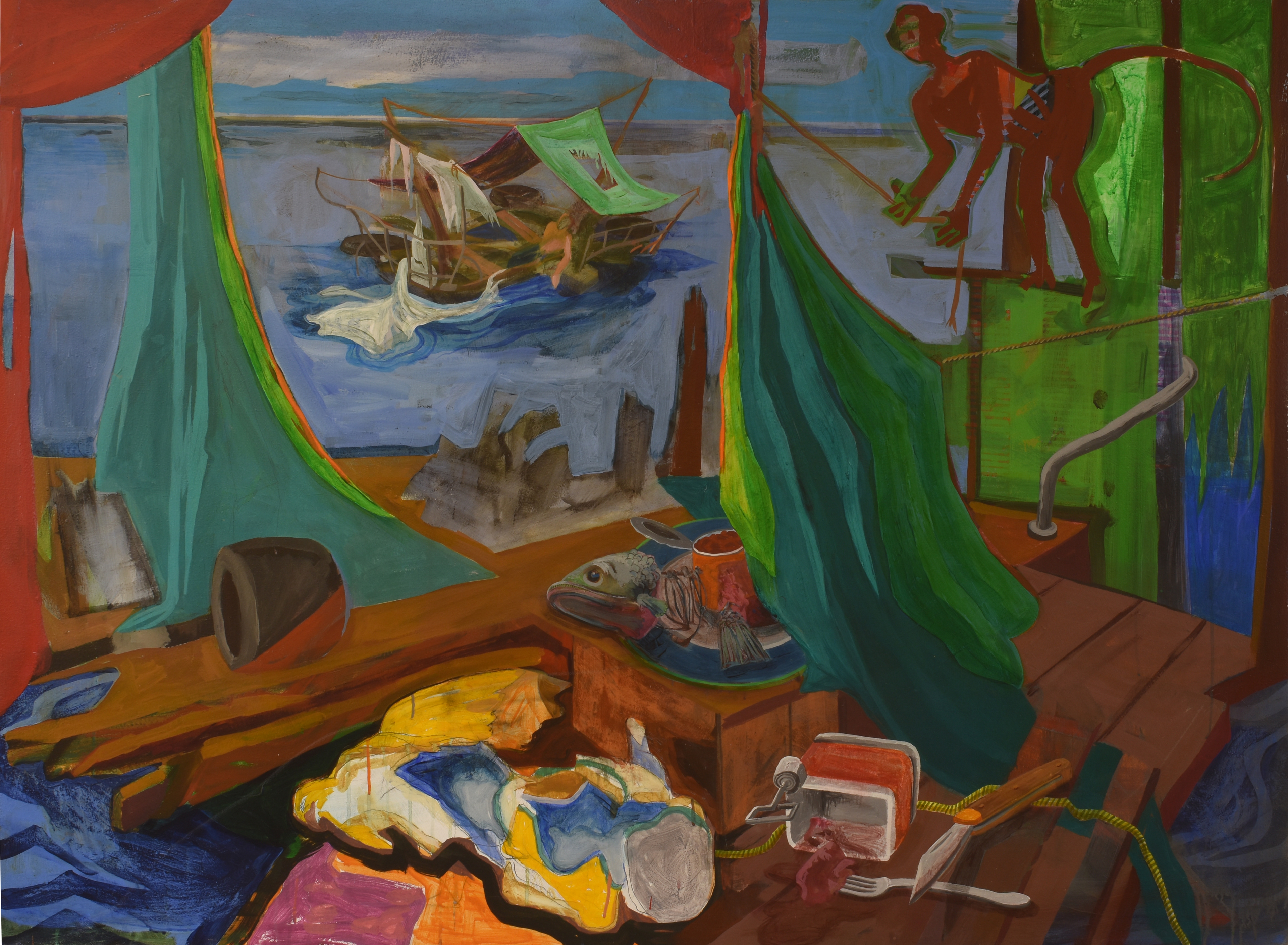 "Two Rafts and Monkey" by Ke Francis | 44"x60" inches | Acrylic on Canvas | c.2016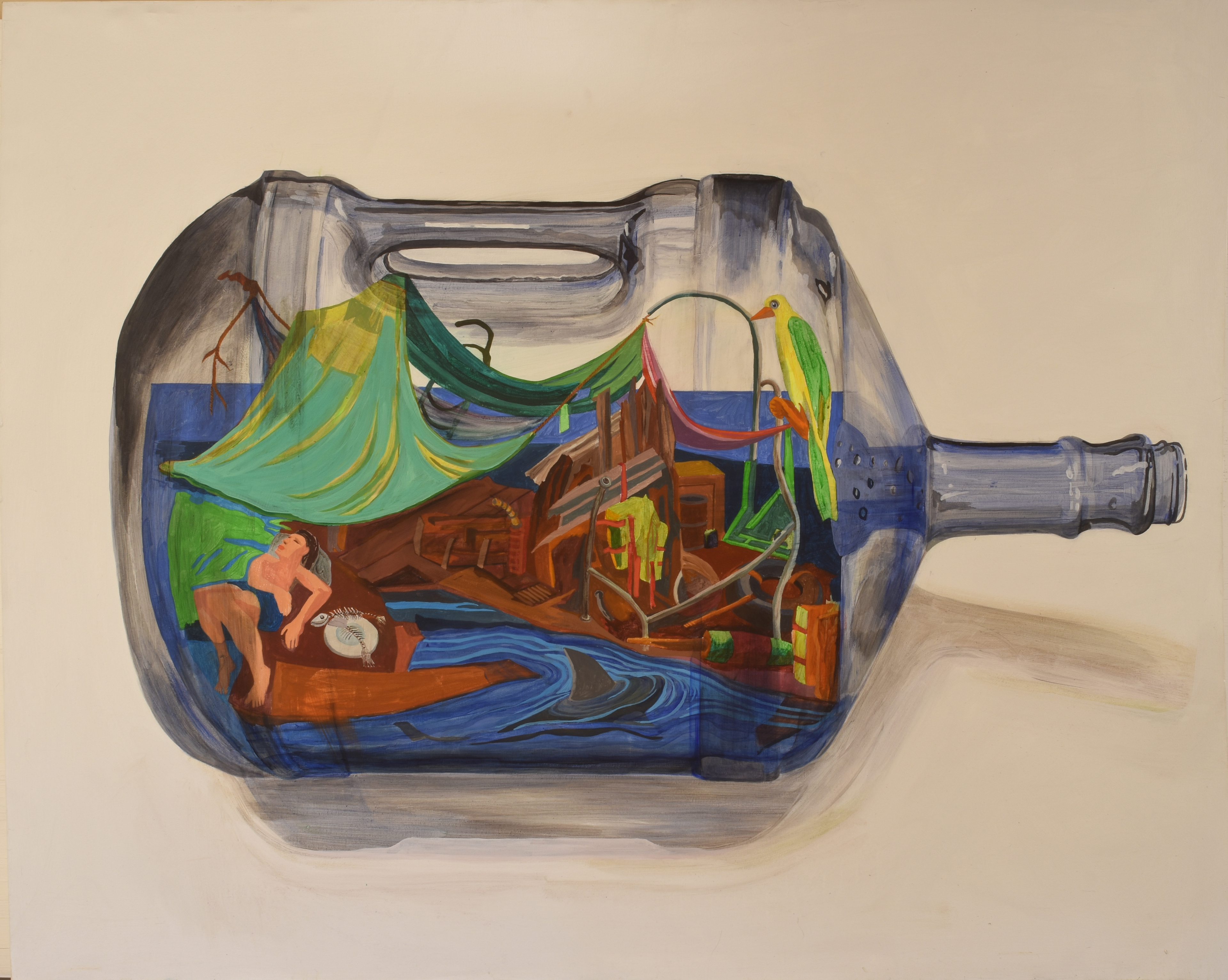 "Raft in a Bottle" by Ke Francis | 48"x60" inches | Acrylic on Canvas | c.2015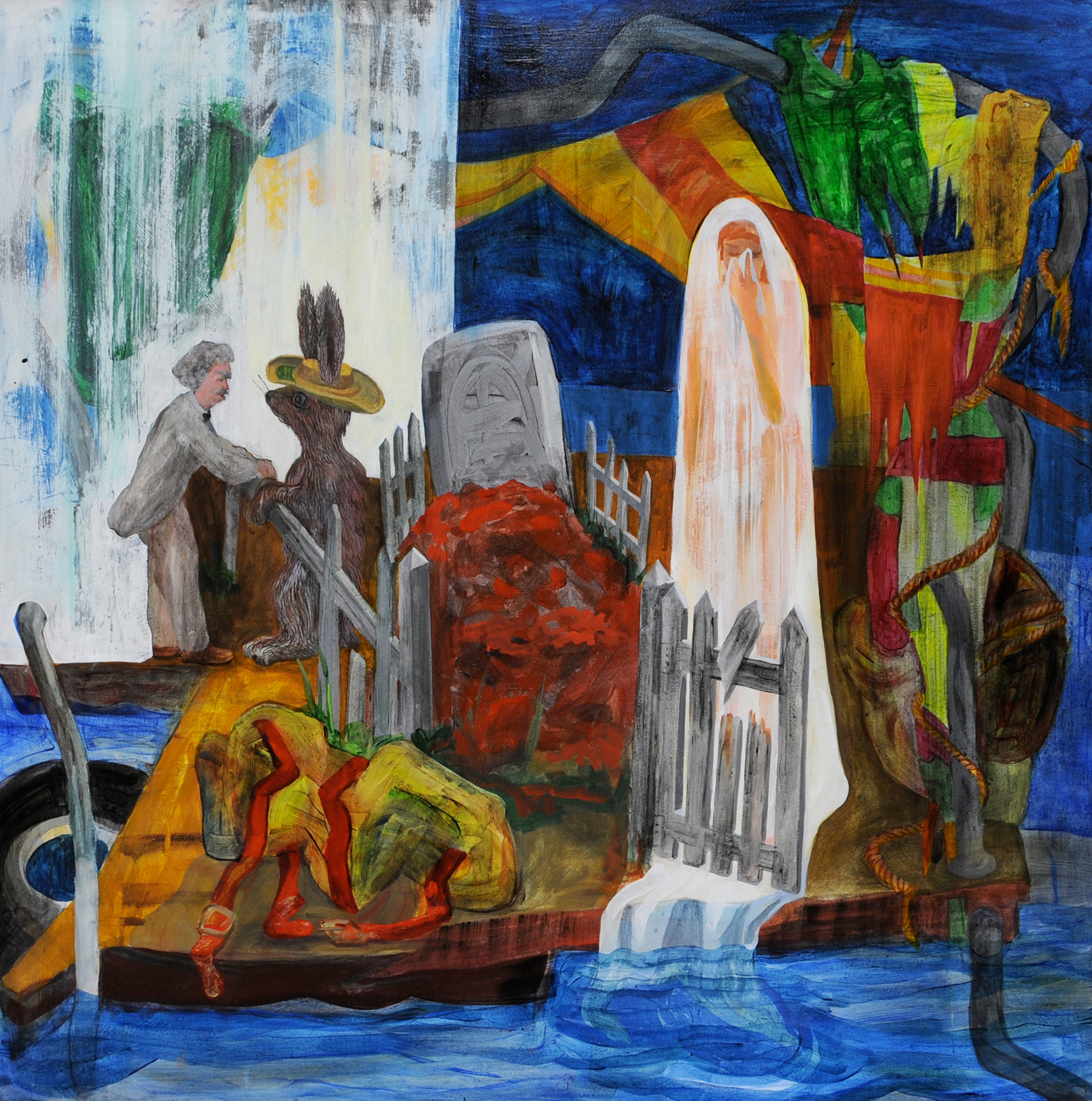 "Burial of Red Clay Poet III" by Ke Francis | 48"x48" inches | Acrylic on Canvas | c.2015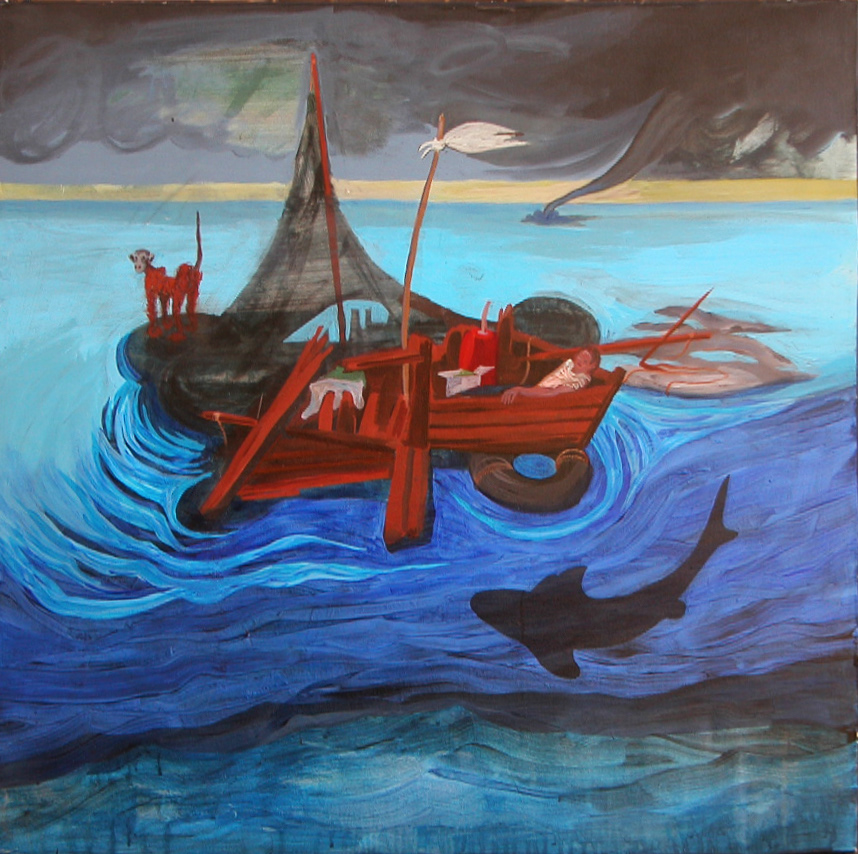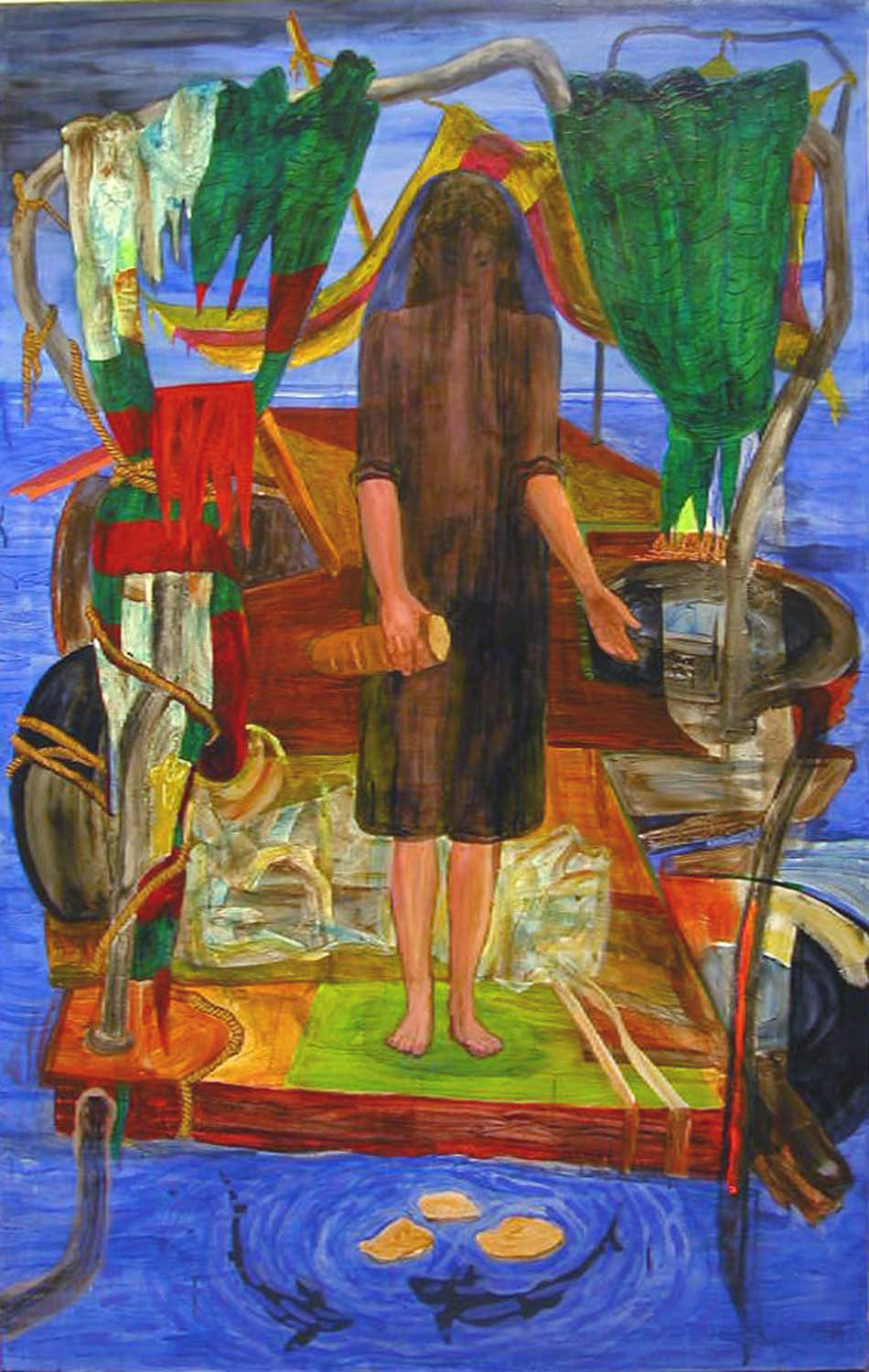 "Bread on the Water" by Ke Francis | 44"x72" inches | Acrylic on Canvas | c.2012