Tupelo-based artist Ke Francis will see his works showcased at Mississippi College's Gore Gallery in early 2020 at Mississippi College in Clinton, MS.
The founder of the Hoopsnake Press in 1970, Francis continues to produce paintings, prints and artist books at his studio in Lee County. His works will be featured on the MC campus in Clinton from January 9 through March 28.
Ke and his wife, Mary, serve as co-owners of the Hoopsnake Press. Their daughter, Kerry Francis, helps administer the operations. In 1996, the Hoopsnake Press moved to research space at the University of Central Florida in Orlando. Ke Francis taught for years in Florida, but moved back to Tupelo upon his retirement. The Mississippian returned to revamped press facilities in Tupelo in 2014.
The
Gore Gallery
at 199 Monroe Street is located behind MC's Leland Speed Library. Hours are Monday through Friday from 9 a.m. until 3 p.m. The gallery is open from 6-8 p.m. on Tuesday evenings. Admission is free.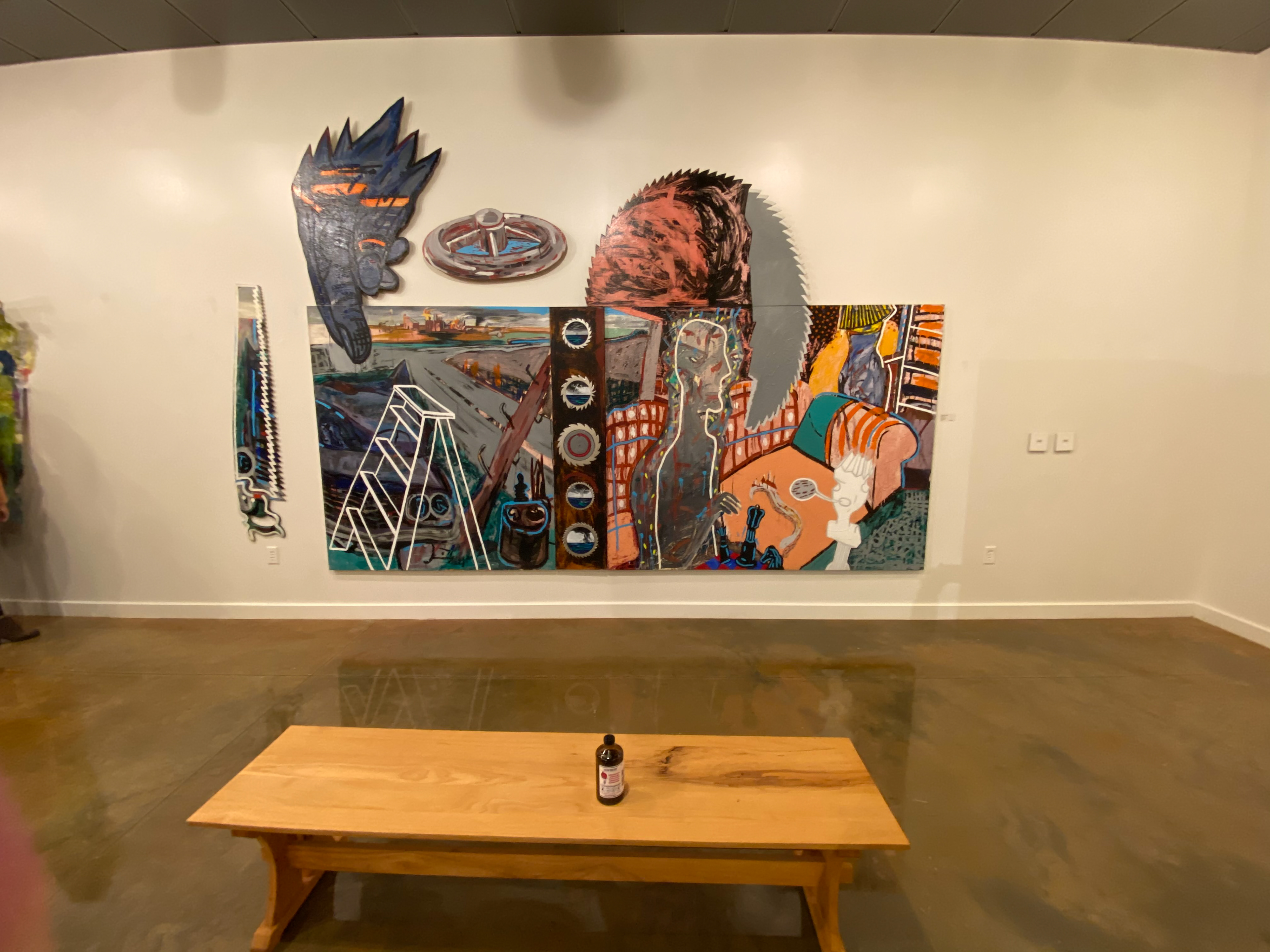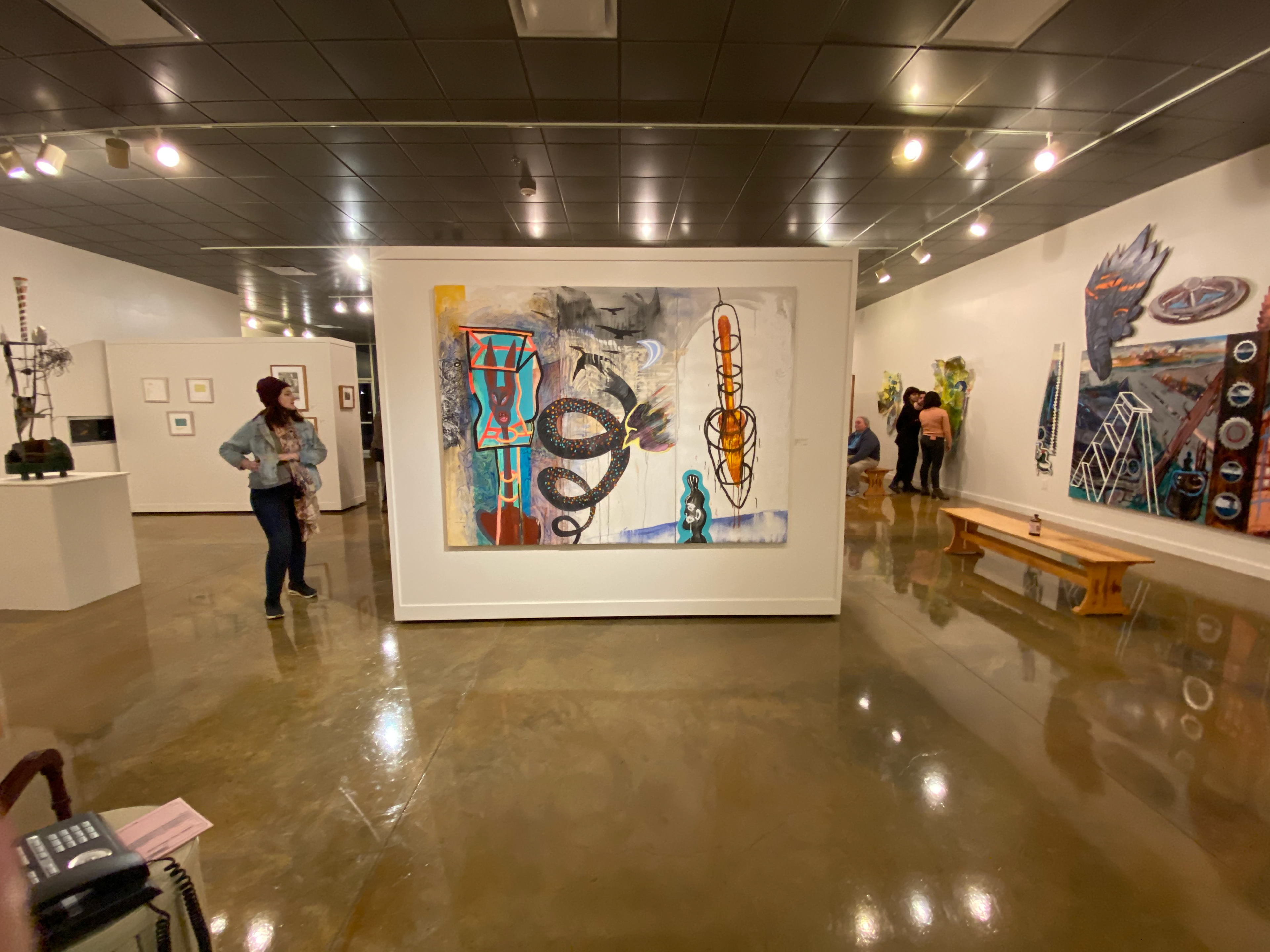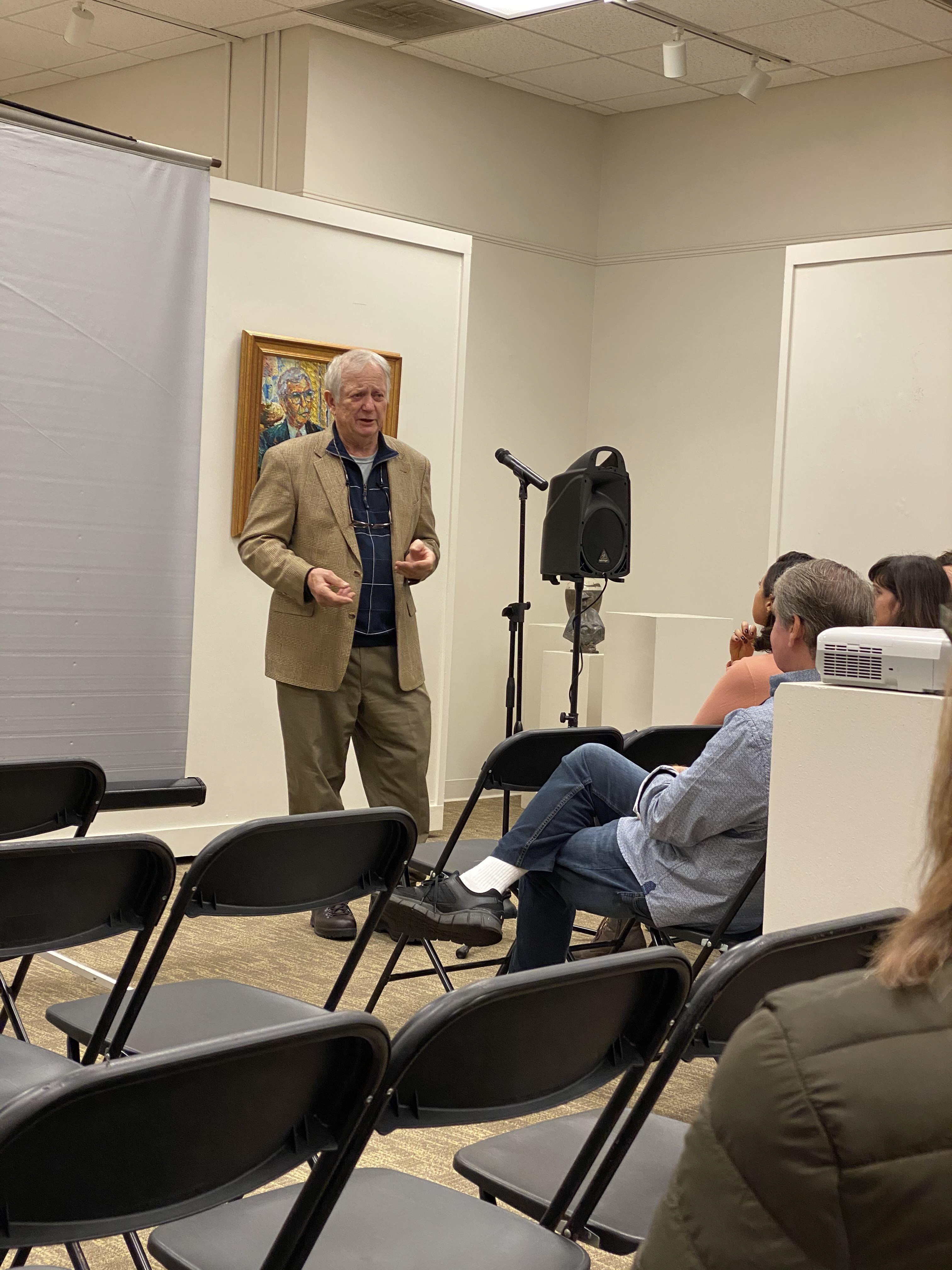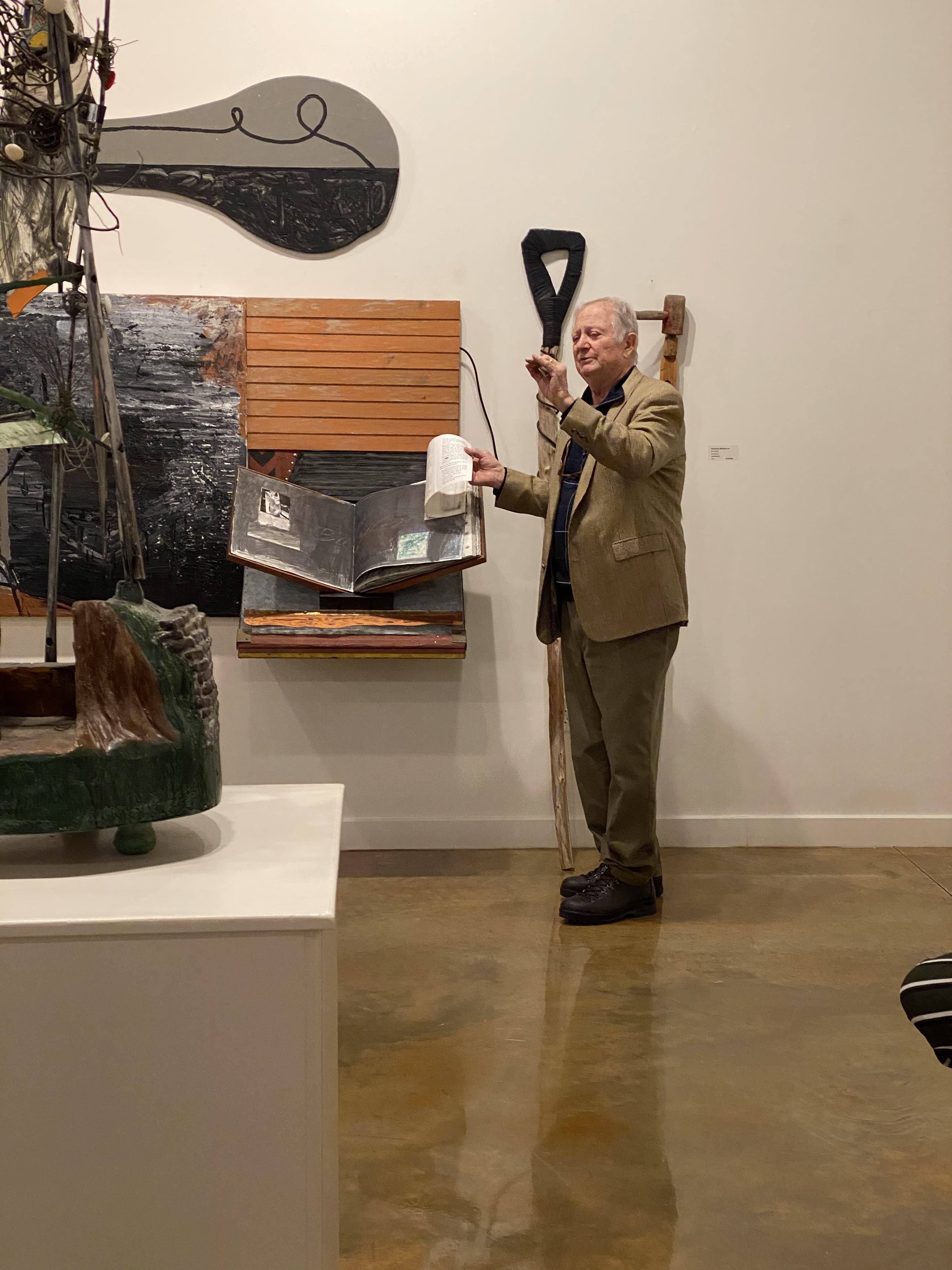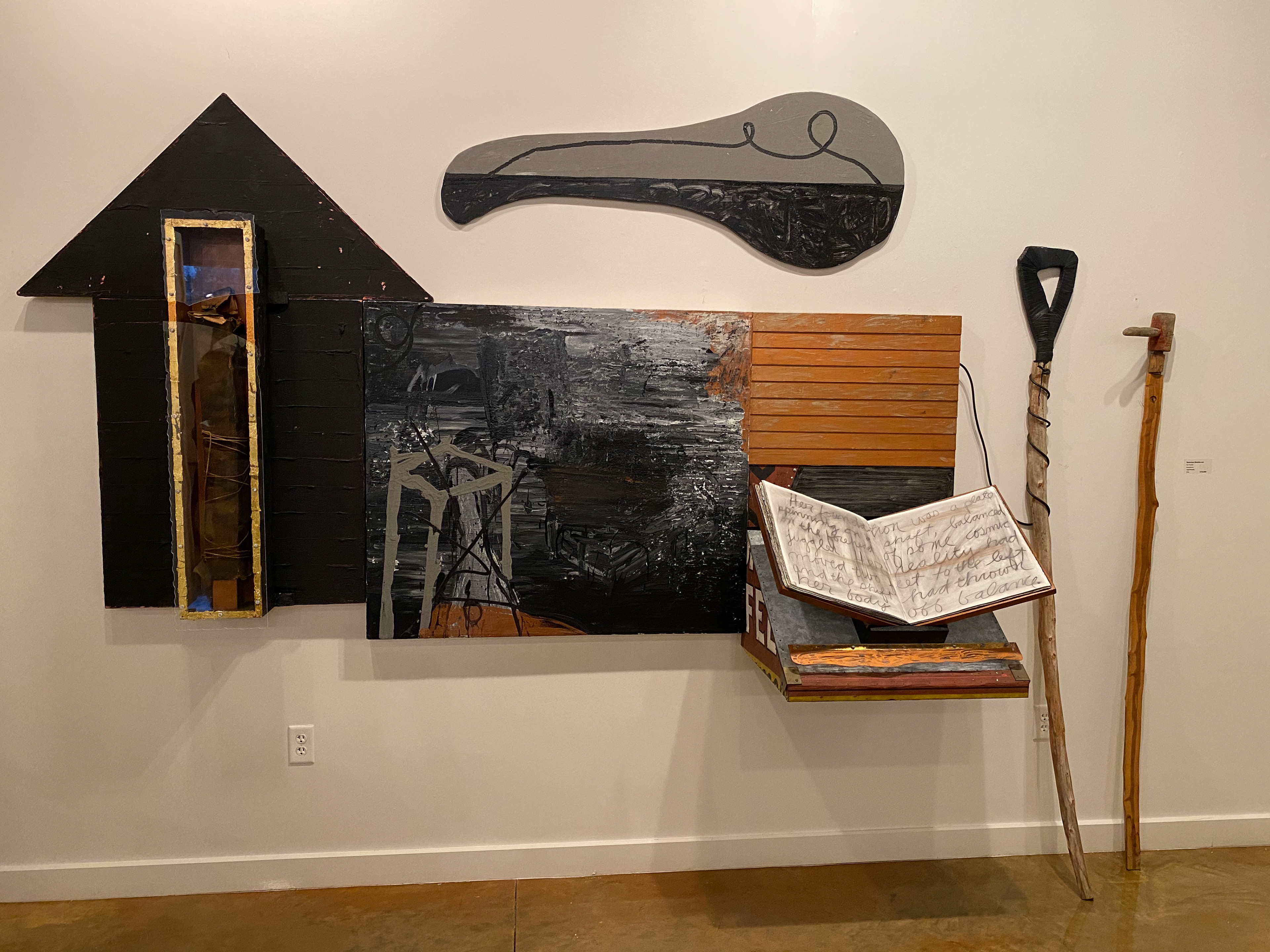 Ke says, "Here is one of the early book works that will be there...It doesn't get out of storage a lot so it will be good to see it up. Perhaps I can get a better photo at this exhibit....this one is a bit funky ...I have included a couple of pages of the "illuminated" text... the little story is printed letterpress and fanfolds out of the book then the text is rewritten in charcoal and pastel on the following pages.
_
This book features a story about a reincarnated worker from the tower of babble who meets a former lover in LA while he is there working on a radio tower...The book is bound in sheet metal and lathe siding with a cowhide spine...the construction is roofing tar and granular aluminum over acrylic paint with gold leaf and lead roofing nails...."